McInvale Family Therapy, LLC
Learn to navigate your stuck points with compassion and understanding.
About
I am a licensed Marriage and Family Therapist, and I truly love my work. I maintain a private practice at The Life Guidance Center in Charleston, South Carolina where I provide evidence-based treatment for individuals, couples, and families. Clients can expect treatment to draw from experiential, systemic, and attachment-based models of therapy. In session, I strive to create an environment of compassion, understanding, and safety. I feel so fortunate to be able to help people move through their stuck points and unhelpful patterns to a more rewarding experience of life. I have worked in a variety of settings during my 14-years in the mental health field. My proficiency and training include work in couples therapy, behavioral modification applied in both the school-based and community settings, experiential therapy at a sexual abuse treatment center, curriculum-based groups, client-centered therapy, crisis services at a domestic violence service agency, outpatient therapy with the chronically mentally ill, and trauma therapy for victims of violent crimes, first responders and military personnel. My areas of expertise are Emotionally Focused Therapy, Prolonged Exposure Therapy, and Cognitive Processing Therapy. Emotionally Focused Therapy (EFT) is an evidence-based treatment that provides couples the opportunity to develop a secure bond and heal relationship wounds. EFT was developed by Sue Johnson and Les Greenberg in the 1980s and has been further developed for individual and family therapy. A substantial body of research outlining the effectiveness of EFT exists. Research studies find that 70-75% of couples move from distress to recovery and approximately 90% show significant improvements. Major contraindications for EFT are on-going violence in the relationship and on-going betrayal. Licenses & Certifications Licensed Marriage and Family Therapist, South Carolina #4634 Licensed Marriage and Family Therapist, Pennsylvania #MF001334 Florida Out-of-State Telehealth Provider #TPIM18 https://flhealthsource.gov/telehealth/ Certified Emotionally Focused Therapist, International Center for Excellent in Emotionally Focused Therapy Tier Three Provider, Star Behavioral Health Providers Certified Practitioner, Reconsolidation of Traumatic Memories Protocol I earned a Bachelor of Arts degree in Psychology, concentrating in developmental and social psychology, from the University of Hawaii in 2006. I completed a Master of Arts degree in Marriage and Family Therapy in 2009 at Argosy University – Hawaii. My practicum experience was completed at the Children's Alliance of Hawaii. I am very much at home in the Lowcountry with my husband, children, and beloved dogs. I enjoy traveling, music, and the outdoors.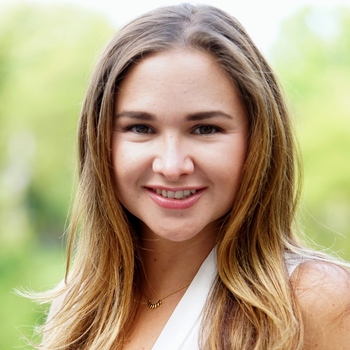 Angela McInvale
MA, LMFT
Services
Telehealth sessions are available for SC and PA clients.
Couples Counseling
Trauma
Anxiety
Women's Issues
Approaches
Family/Marital Therapy
Emotionally Focused
Cognitive Processing Therapy (CPT)
Prolonged Exposure Therapy
Acceptance and Commitment (ACT)
Fees
Hour Session: $165
90 min. Session: $245
Location
The Life Guidance Center
Charleston, SC 29414-5678